Award Wins Lead To Double Celebration In Darlington Household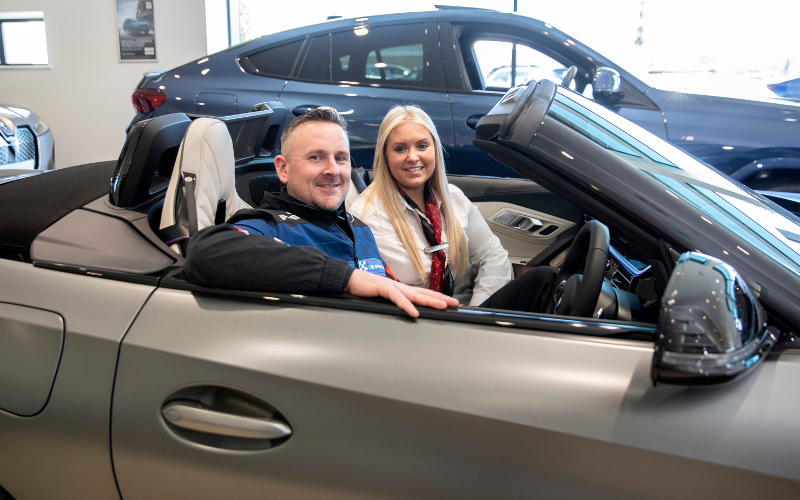 A Darlington couple, both working for the Vertu Motors group, are celebrating after being named as 'Colleague of the Year' at their respective dealerships.
Ricky Powner and his partner Carlie Ward, who live together in Darlington, took the accolade at Vertu Teesside BMW and Bristol Street Motors Darlington SEAT respectively.
Sales Support Manager Carlie has worked at the McMullen Road dealership for 10 years. The award winner was chosen by the colleagues themselves, with Carlie receiving 97% of the votes.
Stuart Hill, General Manager at Bristol Street Motors Darlington SEAT, said: "Carlie has been a huge part of the business over the last decade, taking on roles from service advisor to accounts assistant, and now sales support manager.
"She is extremely professional, very thorough and a joy to have as part of the team. Carlie is always smiling, but never gives on her standards at all. The team know that what she says, goes!"
Technician Ricky joined Vertu Teesside BMW in 2014. He is a BMW enthusiast and in his spare time is restoring a BMW E10.
Christopher Franklin, Head of Business at Vertu Teesside BMW, said: "Ricky is a thoroughbred Technician, unassuming and committed to every task and driven to create a happy environment in the workplace.
"His productivity levels are well in excess of 100%, which is staggering considering some of the jobs he undertakes are very time consuming. Ricky is an asset to the centre and the wider company; he is deservedly our site's Colleague of the Year."
Robert Forrester, Chief Executive of Vertu Motors plc, said: "Carlie and Ricky epitomise the values we look for in our colleagues.
"I am sure the fact that they are a couple leads to some healthy competition at home, but in this instance, I can congratulate both of them for receiving this recognition from their colleagues."