Macklin Motors Backs Scottish Rising Star Ronan Pearson For EXCELR8 BTCC Move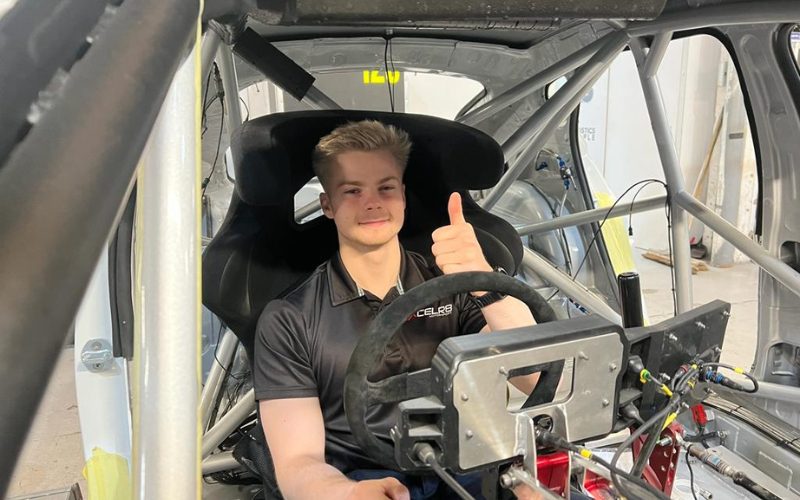 Rising star Ronan Pearson has been confirmed by EXCELR8 Motorsport as the final member of its line-up for the 2023 Kwik Fit British Touring Car Championship (BTCC) season.
He will be backed by Macklin Motors, a motor retail brand part of the Group that operates EXCELR8 Motorsport team partner, Bristol Street Motors.
The 21-year-old from Kelty - just ten minutes away from Knockhill circuit in Fife - will make the move into touring cars for the first time on the back of an impressive 2022 campaign, where he took three race wins to spearhead EXCELR8's championship assault in the BTCC supporting MINI CHALLENGE series.
As a member of EXCELR8's BTCC Young Driver Development Programme, Ronan spent the 2022 season working alongside its title-winning BTCC team to gain insight into what is required to compete at the highest level of British motorsport.
Ronan will now join forces with defending champion Tom Ingram, multiple race winner Tom Chilton and fellow series rookie Nick Halstead in one of EXCELR8's Hyundai i30 Fastback Ns, making him the first member of EXCELR8's BTCC Young Driver Development Programme to graduate into a BTCC race seat.
As a touring car debutant, Ronan will be amongst the drivers eligible for the Jack Sears Trophy; the title named after the BTCC's first champion and open to those racers without an overall podium finish to their name.
Macklin Motors has grown to become one of the leading motor retailers in Scotland, operating a total of 19 dealerships across Scotland - including Hyundai showrooms in both Edinburgh and Dunfermline.
The agreement will see Macklin Motors take pride of place on Ronan's Hyundai, with talks ongoing with a number of other Scottish sponsors keen to back the youngster as he bids to follow in the footsteps of countrymen John Cleland, Gordon Shedden and Rory Butcher.
After an extensive pre-season testing programme, Ronan's BTCC debut will take place at Donington Park in late April, with his biggest event of the year on home soil at Knockhill scheduled for the weekend of 12-13 August.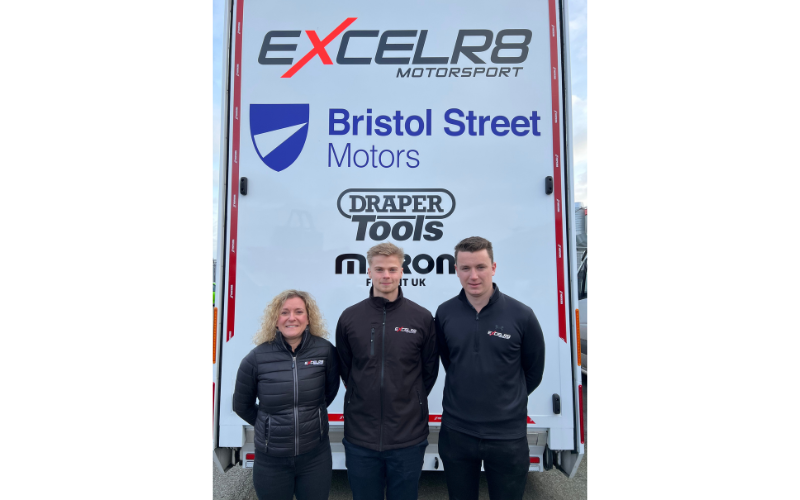 Ronan Pearson, EXCELR8 Motorsport Driver, said: "Ever since I started racing, my goal has been to make it onto the BTCC grid and it's hard to find the words to express how excited I am to know it's going to happen this year.
"The original plan had been to return to the MINI CHALLENGE before moving up into touring cars in 2024, but then we started to look at whether it might be feasible to bring the plans forward. Having approached the team to say I wanted to be in the fourth Hyundai seat, we've been able to make it happen, and I couldn't be happier.
"I'm hugely proud to be the first member of EXCELR8's Young Driver Development Programme to make this move, and the fact that I'll be joining the BTCC grid with support from a major Scottish brand in Macklin Motors is fantastic - and I'll be doing my all to repay the faith they have shown in me.
"Spending time working alongside the BTCC team last season is going to be hugely beneficial to me as I know a lot of the people who will be working on my car already, and I feel very lucky to have the opportunity to work alongside two of the top drivers on the grid during my rookie year.
"Tom and Tom have a huge amount of experience and I don't think I could have a better pair of drivers to learn from when you consider that Tom Ingram is the defending BTCC champion, and Tom Chilton has won a title in the World Touring Car Championship and tasted victory at the highest level. I'll be looking to learn as much as I possibly can from them both to help me progress and get to where I want to be.
"I'm well aware that moving up to the BTCC is a huge step to take, and it's important for me to be realistic in my goals. The first aim has to be to challenge for wins in the Jack Sears Trophy, then take it from there and see how things go."
Justina Williams, EXCELR8 Motorsport Team Owner, said: "When we first launched our Young Driver Development Programme, it was always with the goal of bringing a driver through from our MINI CHALLENGE team into touring cars - and we're delighted that Ronan is the first of those drivers.
"From the moment he joined our JCW line-up last year, Ronan showed what he can do on-track, but he also displayed the drive and desire off-track that is vital for any driver who wants to compete at the highest level.
"That desire was clear to see when he came to us and said that he wanted to bring forward his touring car plans and race the Hyundai this season rather than return to JCWs for another year.
"Although it is a big step up, we have no doubt that Ronan is ready, and are confident that - with the support of Macklin Motors - he will show his talent in the Hyundai during the year ahead."
Robert Forrester, Chief Executive of Macklin Motors, said: "Our partnership with EXCELR8 Motorsport is something that the Group is very proud of. It was an easy decision for our Scottish brand, Macklin Motors, to support Ronan, who is a proud Scot, and a fantastic driver.
"We are all looking forward to the race season beginning and Tom, Ronan, Tom and Nick doing us proud with many podium finishes!"