Major Investment In Hamilton Car Retailer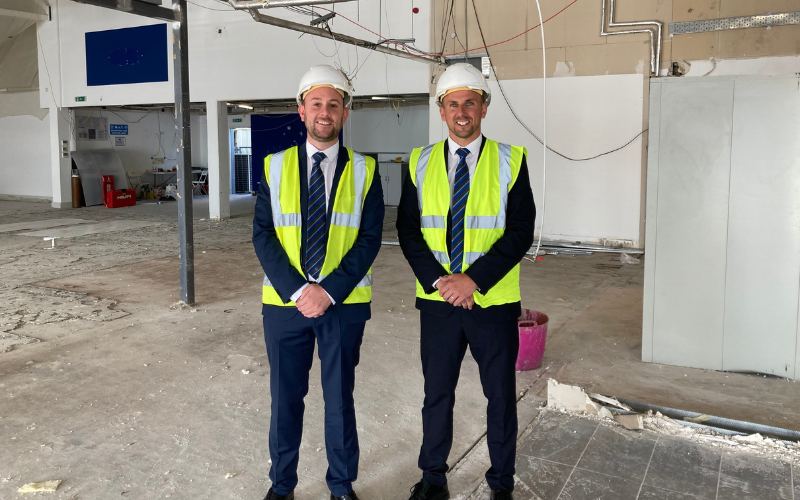 Macklin Motors is investing around £1 million to create a state-of-the-art new Toyota dealership in Hamilton, in addition to creating five new job roles.
The existing Ford dealership on Whistleberry Road is due to close at the end of June and will re-open as a Toyota franchise a couple of months later. The Macklin Motors Mazda outlet on the same site will remain open as usual.
Macklin Motors was awarded the Toyota franchise in the West of Scotland from 1 April 2022. The Hamilton dealership is the second of four locations the Group intends to develop in the coming periods to cover this extensive territory, with the first dealership at Darnley, South Glasgow opening on 1 April.
Customers who have bought a new Ford from the dealership will receive any after-sales service from Macklin Motors Glasgow Ford, whilst used car customers will continue to be served by the Hamilton team.
The new Toyota dealership will be the first in the Group to showcase the manufacturer's new and exciting design concept. It will offer the full range of new and used Toyota vehicles, including the All-New Yaris Cross, Aygo X, the iconic Hi-Lux and the extensive range of Toyota hybrid and electric vehicles.
Customers will see familiar faces, with the existing team undergoing extensive training to become Toyota accredited. Motability customers will be welcomed and find a very attractive range of vehicles to choose from.
Robert Forrester, Chief Executive of Macklin Motors, said: "We're delighted that Hamilton will become the location for our second Toyota franchise in the West of Scotland.
"The addition of these dealerships augments the Group's representation in Scotland under the Macklin Motors brand and expands our operational footprint there. It also demonstrates our confidence in both the future of the automotive retail sector and in Scotland's economy.
"Toyota is a world-renowned manufacturer that we're delighted to represent. We have every confidence that it will become one of the most successful automotive manufacturers in the UK in the coming decade."