National Accolade For Bolton Car Retailer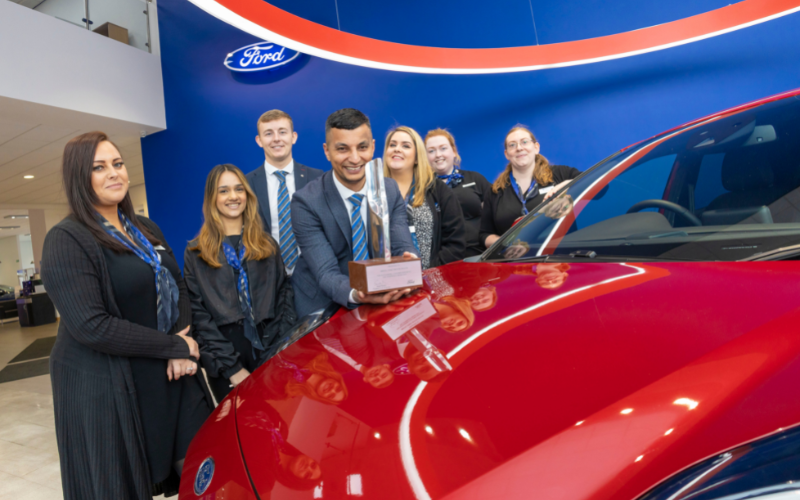 Bristol Street Motors Bolton Ford has been named as a winner of one of Ford's most prestigious awards – the 2021 Chairperson's Award.
The winning dealerships demonstrate the delivery of exceptionally high levels of customer service and satisfaction, combined with strong sales and aftersales performance, despite the challenging environment presented to colleagues last year due to COVID-19.
Extensive research is continuously carried out by Ford to assess exactly how customers feel about the quality of attention they receive from their chosen dealership – whether buying a new car or having their vehicle serviced.
The Ford Chairperson's Award is the most prestigious accolade a dealership can be awarded by Ford and is presented to those who deliver consistently over the whole year. This award is only given to the top 30 performers across the country.
Robert Forrester, Chief Executive of Bristol Street Motors, said: "This is a fantastic achievement for all our colleagues at Bristol Street Motors Bolton Ford and one that is well-deserved.
"The winning dealerships are chosen from real and honest feedback from customers, which makes it all the more rewarding.
"Well done, to the whole team at Bolton Ford!"