Promotion At Leeds JLR Dealership For Former Apprentice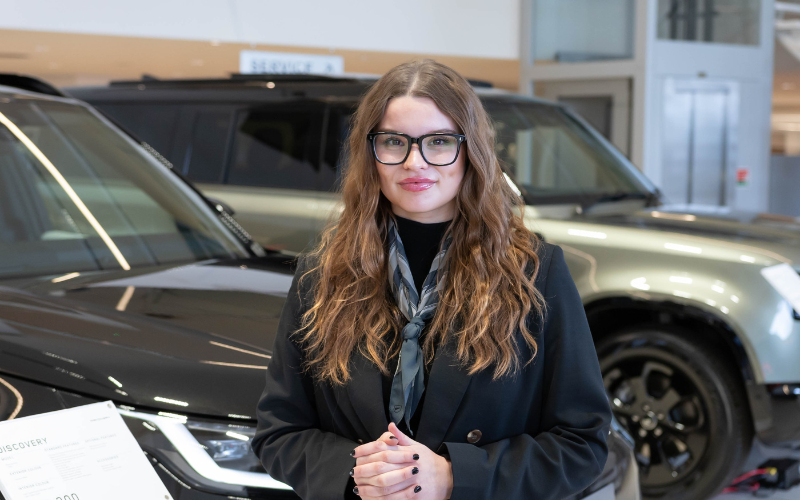 Grace Cunliffe, who joined Vertu Leeds Jaguar Land Rover six years ago as a Degree Apprentice, has been promoted to Assistant Service Manager.
Grace, who started at Vertu Motors at just 19 years old, completed a Chartered Management Degree through the Group's Degree Apprenticeship Programme. She's since graduated with First Class Honours.
She is currently studying a CIPD Level 3 qualification to further her people management skills, which has been funded by Vertu Motors.
Grace said: "I am delighted to be progressing my career at Vertu Leeds Jaguar Land Rover. The company is incredibly supportive to work for and there are so many opportunities for both professional and personal development.
"I am passionate about the Jaguar Land Rover brand and absolutely love working with our fantastic customers. I am looking forward to furthering my career with Vertu Motors and continuing to develop my skills and knowledge."
Robert Forrester, Chief Executive of Vertu Motors, said: "Grace epitomises the type of colleagues Vertu Motors is so proud of.
"From joining our Degree Apprenticeship Programme to this well-deserved promotion, she has exhibited dedication and commitment throughout. As a company, this is something we are always willing to match, supporting colleagues to progress their careers and hone their skills and knowledge.
"Well done, Grace! I look forward to following your career with us."