Robert Forrester Speaks About Retail's Return In Auto Trader Webinar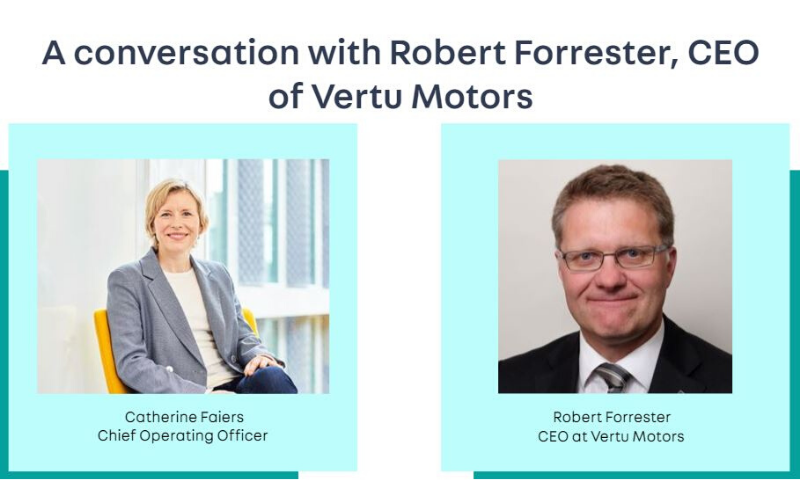 This week Robert Forrester spoke with Auto Trader's Chief Operating Officer, Catherine Faiers, about what business has been like since reopening and the automotive industry in the coming months as a result of COVID-19.
Below you'll find Robert's interview in full, in addition to the highlights of the Q and A:


Highlights To Note:
- Generally, everyone has been surprised about the overall level of demand and June was much better than we expected
- Retail demand for new cars is robust. SMMT figures reflect the understandable lack of pre-reg activity at quarter end
- Internet leads up significantly and phone leads up 50% YoY
- Walk-ins starting to come back as we begin to see the semblance of normal consumer behaviour
- Increases in disposable income and cash balances for consumers driving demand as consumers opt for car purchases over holidays
- Scottish dealerships performing well. Top performing used car operation in the last two weeks was Glasgow Central Nissan
- Constrained supply and high demand are driving prices up
- If used car operators aren't seeing almost record margins, they've got their pricing wrong
- Retailers should hold firm on pricing at point of sale, especially if supply and sourcing is a challenge
- High demand likely to push through until September, Q4 likely to be more of a challenging period for the industry
- Older used cars are an area of focus to capitalise on people looking for an alternative to public transport
- Pure online sales likely to be a slow process. 56 online sales in June from 8,000 total. Digitisation is more about choice for the consumer and driving efficiencies
- Artificial intelligence is key to driving efficiencies in lead management
- Leicester struggling for sales despite being allowed to stay open.